We are open here to help you during the COVID-19 pandemic. We are taking extra precautions for you and our safety, please give us a call. Thank you.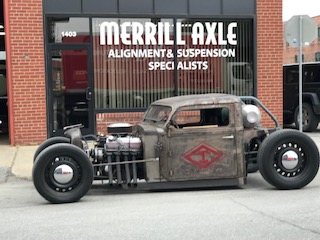 Alignment Shop in Des Moines, IA
We've been open since 1932. That's the same time Amelia Flew her solo flight. That's a long time to keep an A+ rating and build our reputation in automotive repair. We were born into this. We walk it, talk it, live it, eat it, even wear it. You just can't find this kind of knowledge anywhere else! Our Family business, Honesty that's built in. We are the good guys that tell you exactly how it is all the time. Customers, dealerships, and even the auto shops come to Merrill's. So when the potholes of Polk County get you down. You better take it to Merrill. Right Down Town.
Listen
90 Year Celebration!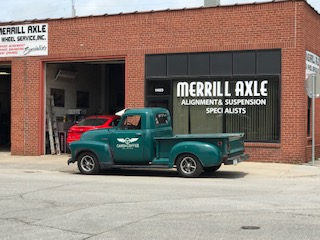 Your Alignment Specialists
Merrill Axle and Wheel Services Inc. is your destination for wheel, axle and leaf spring services, along with a full scope of alignment and suspension maintenance and repairs. Our focused services and decades of professional experience ensure best-in-class results for our customers and their vehicles. Stop and consult with one of our friendly professionals about your vehicle today!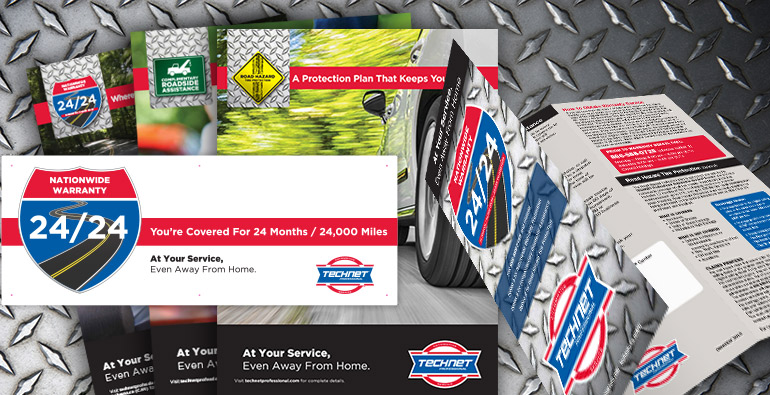 Complete Suspension & Alignment Shop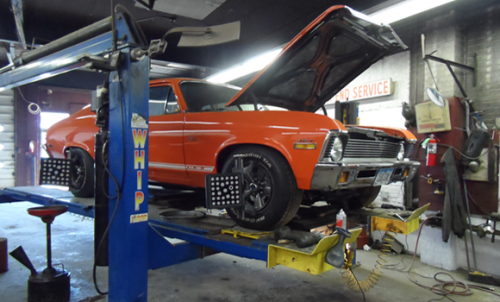 For decades, Merrill Axle and Wheel Services Inc. has been the local alignment shop for all things involving suspension and wheel alignment in Des Moines, Des Moines County, West Des Moines, and East Village, IA. Using state-of-the-art equipment, our experienced and qualified experts work to deliver auto repairs that are precise and thorough. Our goal is to restore your vehicle's structure and support systems to their best level of quality, so you can drive safely and confidently at all times. We've got the experience to handle everything from leaf springs to coils, lift and lower kits, mounts, shackles, pins, bushings and more. Whatever your auto needs for proper suspension support, we'll deliver it.
In addition to coil and leaf spring repairs in Des Moines, IA, our alignment specialists tackle other major jobs, including axle repairs and frame straightening. With an emphasis on alignment, suspension and DOT inspections, we've become the premier destination for jobs of all sizes and scopes, from private customers to dealerships and even jobs that other auto shops can't complete! We also believe in routine maintenance and care, which makes us your destination for oil changes, brake jobs, wheel alignments and more. From the simplest shock and strut replacements to custom welding for trailer axles and trailer axle repair in Des Moines, IA, trust us to get the job done right.
Our business is backed by more than 150 years of cumulative automotive experience!
We're proud to be locally-owned and –operated, serving the Des Moines community since 1932.
We maintain a superior A-plus rating with the Better Business Bureau (BBB).
We welcome repairs from general customers, as well as dealerships and other service shops.
Our shop provides a full scope of custom welding services, with more than 70 years of welding expertise.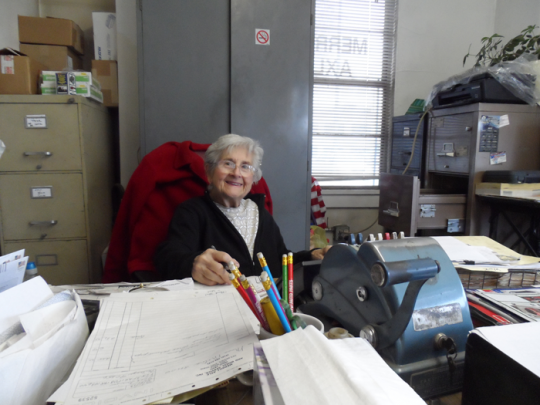 Put Your Vehicle in Expert Hands
When you need wheel repair, axle repair, trailer axle repair or maintenance, there's no better service provider than Merrill Axle and Wheel Services Inc. Schedule your appointment with our shop today!
Proudly Offering Wheel Alignment & Frame Straightening Services to the Residents Of:
Des Moines, IA
Ankeny, IA
Ames, IA
Indianola, IA
West Des Moines, IA
Polk County, IA
Dallas County, IA
Warren County, IA
& the surrounding areas.