Is your truck due for a CMV inspection? Merrill Axle and Wheel Services Inc. is also a DOT inspection station to drivers throughout the Des Moines, Des Moines County, West Des Moines, and East Village, IA areas. We'll get your vehicle road-ready, and repair any issues that might arise during the inspection process. Our familiarity with DOT tests and stringent adherence to quality standards makes us the go-to testing station in the area.
CMV Inspections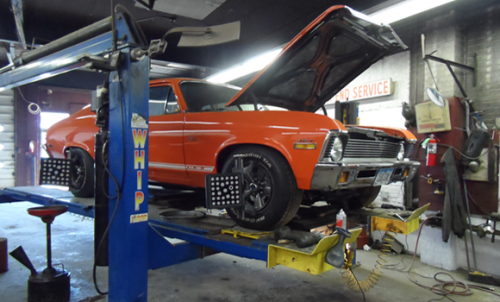 The U.S. Department of Transportation mandates that every commercial vehicle with a gross weight of 10,000 or more must undergo an annual inspection, administered at an authorized DOT inspection station. Merrill Axle and Wheel Services Inc. is qualified to perform these inspections, to make sure your CMV is road-ready and in compliance with DOT standards.
There are six levels of DOT-mandated inspections. We can assist you with them all, to give you the peace of mind you need in the function and safety of your vehicle.
North American Standard Inspection
Walk-Around Driver/Vehicle Inspection
Driver-Only Inspections
Special Inspections
Vehicle-Only Inspections
Enhanced Inspections
Thorough Inspectors
We take our role as inspectors seriously. That means being thorough in our evaluation of your vehicle—especially if we uncover something wrong. If there's anything that arises during the inspection process, we'll work with you to qualify the problem and fix it, so you can get back on the road as quickly as possible. We can service any part of your suspension or undercarriage, as well as wheels and alignment, to ensure you're safe on the road.
Schedule an Appointment at Our DOT Inspection Station
Merrill Axle and Wheel Services Inc. is a certified DOT inspection station in Des Moines, IA, ready to complete a mandated inspection of your CMV. To schedule an appointment for an inspection, brake work, wheel alignments, suspension work, and more, please contact us today at 515-288-2131. We'll be glad to discuss the inspection and the results with you.